Osteopathy Clinic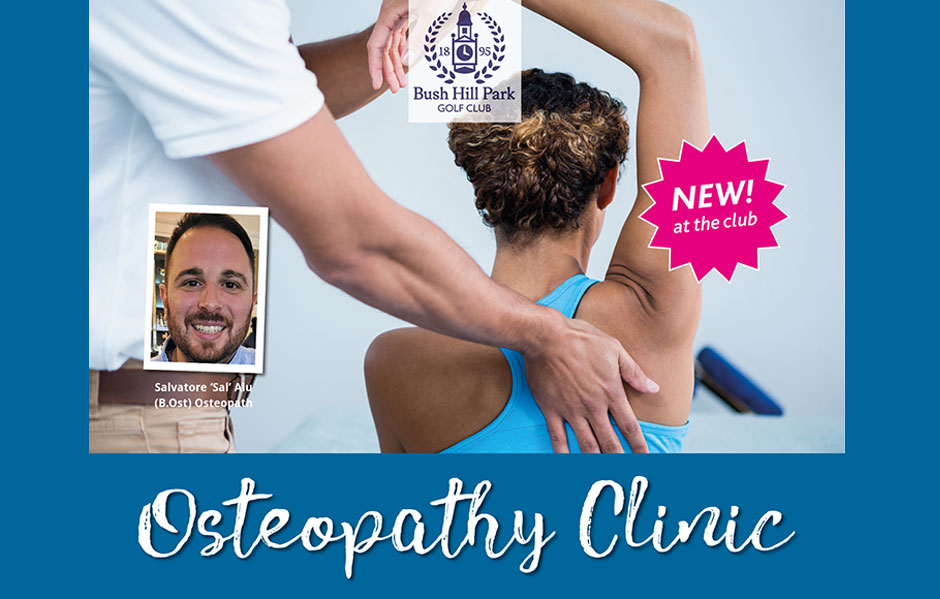 Regain Health Osteopathy & Sports Massage Clinic
Regain Health Osteopathy Clinic is a Pain Management Clinic providing Osteopathy, Sports Massage and Reiki to achieve wellbeing, eliminate pain and discomfort, recover from injury and improve sporting performance by treating you holistically as quickly as possible.
The clinic is based at the club full time and prior to booking an appointment offers a FREE 15 minute consultation for anyone who is unsure if osteopathy can help them.
You can expect a friendly welcome, to be listened to and treated in a professional manner with the highest standards of healthcare tailored to you.
We are located upstairs at:
Bush Hill Park Golf Club
Bush Hill
N21 2BHU
Book online at www.regainhealth.uk
or
Contact Sal on 07960 481 422 or email sal@regainhealth.uk
For further information including pricing, availability and bookings, please visit
Conditions commonly treated;
Arthritis
Back pain
Cramp
Fibromyalgia
Frozen shoulder
Golfers elbow
Headaches
Hip pain
Knee pain
Lower back pain
Migraine prevention
Muscle spasms
Neck pain
Nerve pain
Tension & inability to relax
Tennis elbow
Rheumatic pain
Sciatica
Shoulder pain
Sports injuries