Captain's Announcement's 28th April 2022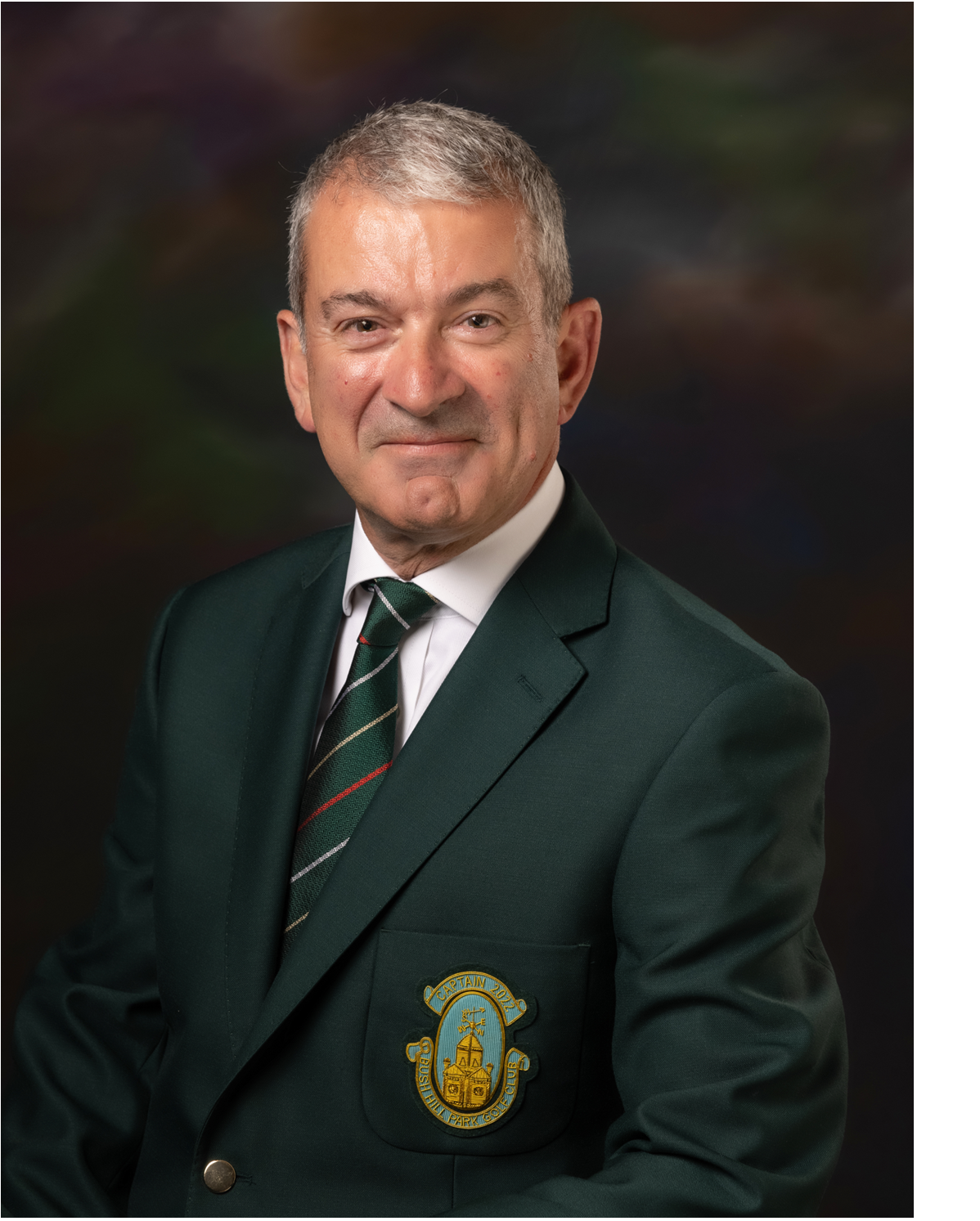 Warm congratulations to Eamonn McDonagh, who has just had one of those dream weekends where golf seems easy. Not only did he manage to win the Bushguarders' Trophy on Saturday with 43 points but he also partnered Cela Selley as the winning pair in the (mixed) Spring Trophy on 42 points. 2 trophies in one weekend is pretty good going. Maybe he has cracked it and will need to tell me the secret…
An honourable mention also to Desmond Ward who was pipped on countback in the Bushguarders' also scoring 43 points. Clive Prior was third on 42 points.
I've just heard that preferred lies are no longer in place. A sure sign that summer is here even though it does still feel a bit chilly. It's certainly making me want to pick up the clubs. Damien Bowe (our new Course Manager) tells me the new 3rd Green is very near now, just needing a bit of warm weather to ensure its sufficiently grown in.
My golfing hopes took a step forward on Friday when the hospital finally gave me permission to get around without my orthopaedic boot (as seen here leaving Barnet Hospital). This means that golf cannot be far away, but may be limited to chipping and putting for a couple of weeks or so.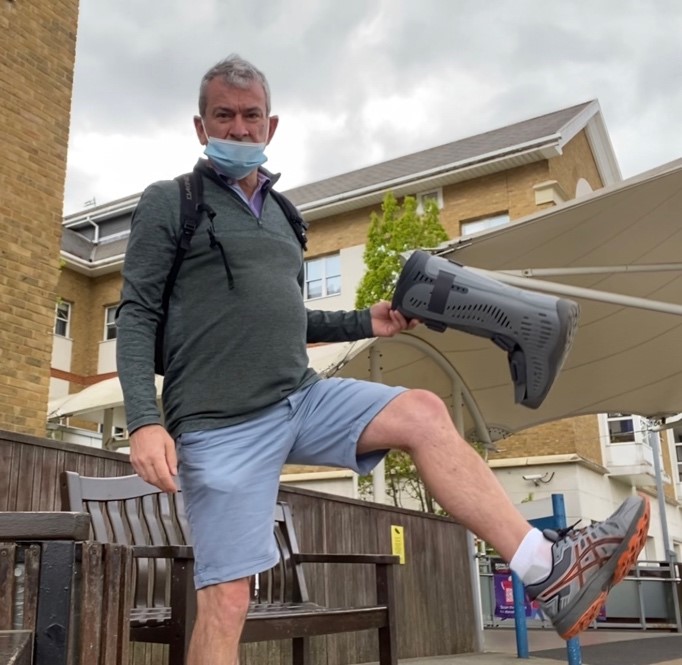 We hosted a new members night on Wednesday and although we were hoping a few more would turn up, it was really nice to get to know them. It was gratifying to hear that they have experienced a warm welcome here and say what a friendly bunch we are.
One consequence of Graham's recent departure is that we no longer have his evening dog walk (which was effectively a large Alsatian border patrol). Unfortunately there have been a number of recent incidences of members of the public straying onto our course. I urge you all to ensure gates are always shut behind you to deter people who think it is an extension of Enfield town park.
This Sunday the four-ball draw is taking place. This is an excellent way to meet new & existing members. The usual format is pairs better ball. Please sign up in advance on the IG website or App or pop into the Pro shop & speak to Danny.
We normally meet up at the clubhouse for coffee and pastries (on me!) just before 8AM and do the draw around 8:15.
My Charity day on June 2nd is getting nearer now and I would be grateful if people could start signing up if they are interested in attending. It should be a fun friendly event in aid of my charity. It is also a good opportunity to invite other golfers. Sign up is here
https://www.bhpgc.com/captains_charity_day_2022
Also, If anyone can offer suitable prizes I would be grateful if they contact me or the office.
Don't forget the Pro-Am on 23 June. It should be a memorable day with all the regional professionals trying to get the better of the course. It also gives us mere amateurs the chance to get some bragging rights for any hole where we do better.
https://www.bhpgc.com/pro_am_thursday_23rd_june_2022
That's all for now. Have a lovely week
Ted