Captain's Announcement's 12th March 2022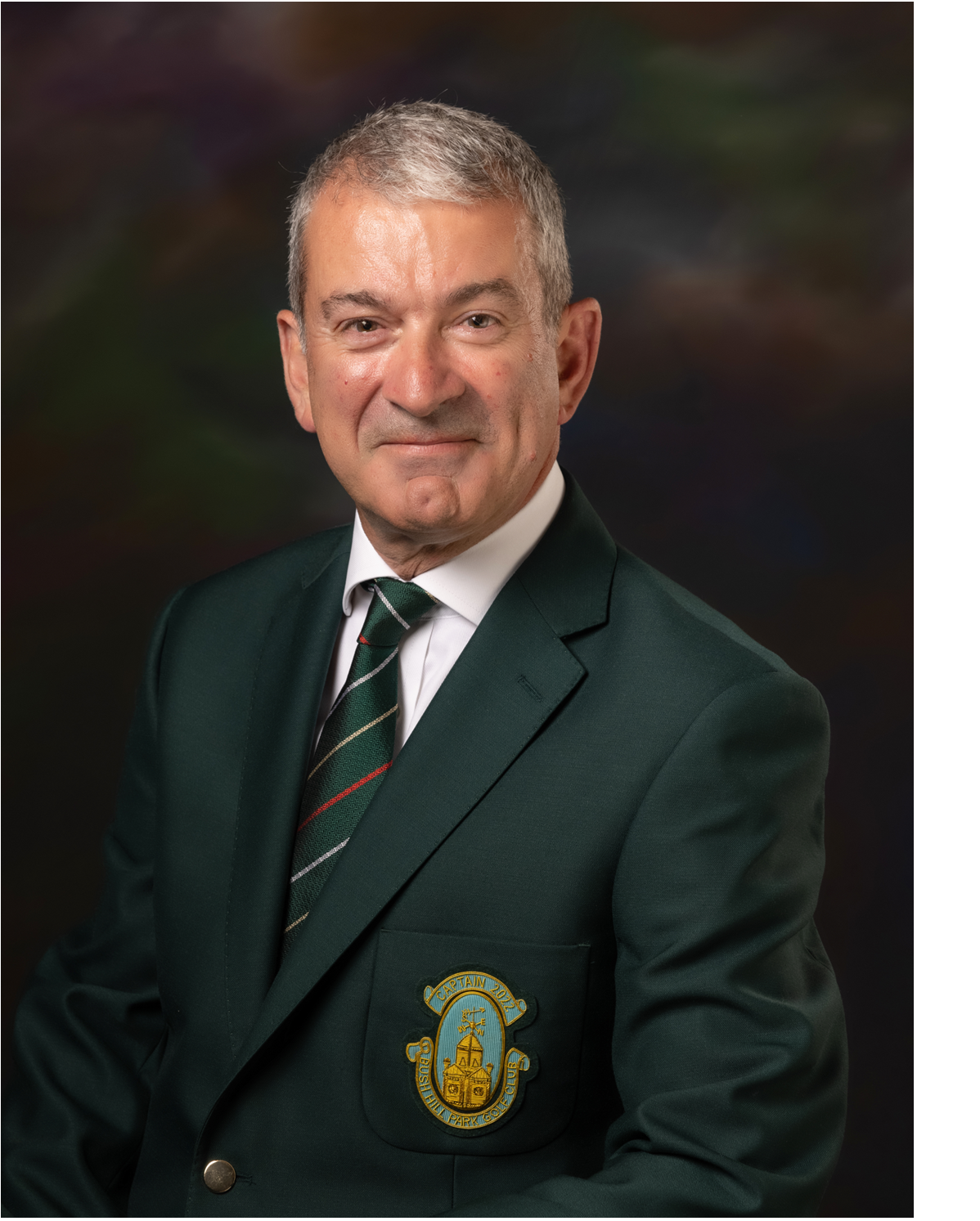 A great result from our Scratch team on Sunday, saw Bush Hill Park take a 3-0 lead in the 2nd round Middlesex President's foursomes against Hillingdon.
The team are shown here in their very smart new team shirts. Representing Bush Hill Park (from top Left) Jack Bidmead (junior Captain), Jack Allen, Warren George, Ethan Cameron, Luke Murray (Team Captain) and Sean Daniels.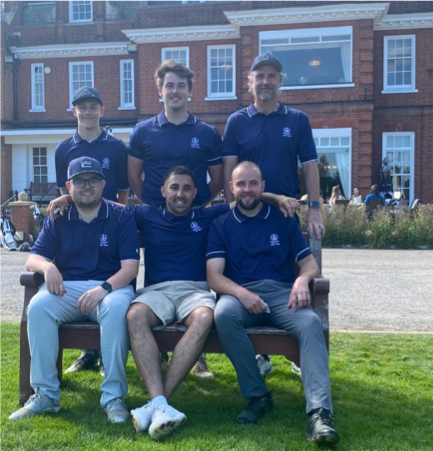 Well played! A single point in the next leg at Hillingdon will secure a Quarter Final Slot against either Pinner Hill or Mill Hill.
On Saturday we had the hotly contested Victory Cup - the first 36 hole Men's competition of the summer! This resulted in a great win for James English. James has been on the verge of a great score and it certainly happened in the morning round with a gross 76 (nett 63) including 11 pars and a birdie.
As I know from bitter experience, keeping it together over the second 18 is the hard part. Here again James showed the power of (relative) youth to secure a net 71, despite an adventurous 8 on 13! Hot on the heels was ever competitive Denis Pyatt who managed 5 pars on the second back 9 to get within 2 shots. Exciting stuff.
A really solid 36 holes by Ryan Millar of 145 gross (139 nett) including 7 birdies secured third place.
My weekend felt a bit like a film with funeral on Friday and a wedding on Saturday. The funeral was quite stressful as it involved writing and reading a Euology for an 80 year old artist / musician friend with a very full life and organising transport for friends across Europe. It ended up as a fitting party to celebrate an amazing life and a reminder to enjoy ourselves while we can!
I managed to hit my first chips and putts on Tuesday. It felt a bit odd and less easy to control than I remember but it was great to be out in the fresh air with a club in my hand.
Coming up soon we have the Fish and Chips Night on 26th May 2022. These are very popular so book early!
My Charity day on June 2nd is getting very near now and we still have some slots available so please book asap. It should be a fun friendly event in aid of my charity. It is also a good opportunity to invite other golfers. Sign up is here .
Also, If anyone can offer suitable prizes for the raffle I would be grateful if they contact me or the office.
Don't forget the Pro-Am on 23 June. It should be a memorable day with all the regional professionals trying to get the better of the course. It also gives us mere amateurs the chance to get some bragging rights for any hole where we do better. Sign up is here.
Happy golfing everyone!
Ted