Captain's Announcement's 15th September 2022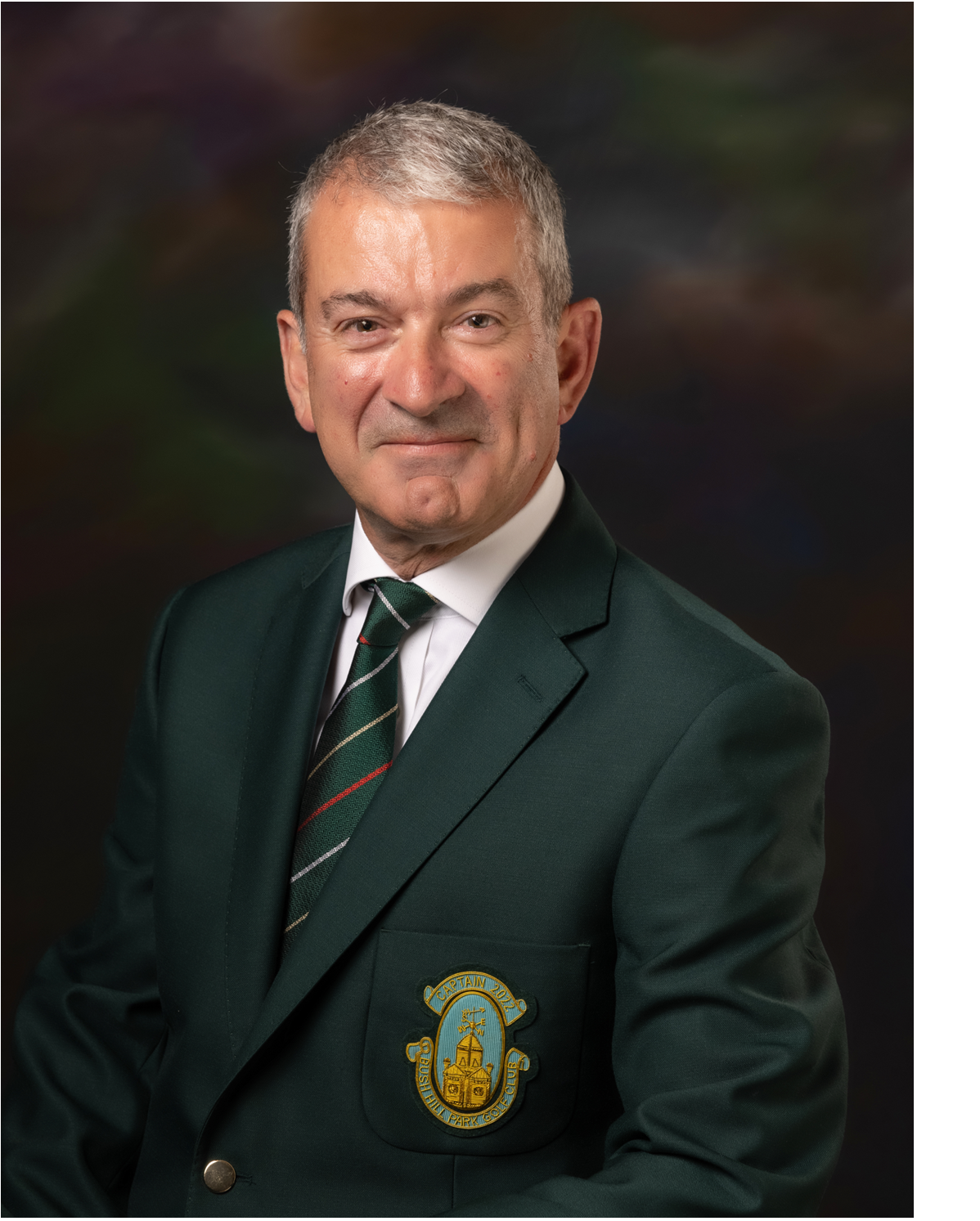 Our holiday ended last week and everything quickly became dominated by the sad news of the passing of Her Majesty Queen Elizabeth II after an extraordinary life of duty.
This was then compounded by the tragic news of Bush Hill Park member Kieron O'Shea dying suddenly at the very young age of 51. It was a very sobering way to start my return from holiday. My thoughts are with his family and friends.
After dashing back from Spain and France by car straight to my captains away trip I can safely say I am now fully exhausted. It seems that plenty of golfers enjoyed themselves on the trip and I was particularly pleased to see that all 52 golfers miraculously found the venue, turned up on time and participated fully in the events. There were plenty of fine performances including some fine vocals from Matt Broadbent, Rob Mitchell and new talent Liam Merrick on the first evening. You should be able to guess who was forced to play the guitar….
There were even some fine golfing performances including yet another hole-in-one on a captain's trip by Jim Craggs on the first day. A special mention to Paul Vosper who used his calmly assertive refereeing skills to negotiate an extra 2 hour bar opening late into the evening which was enjoyed by a surprising large contingent.
The next morning Paul had the honour of playing in the opening 4 ball in front of a large discerning audience (see below). He also had to follow 2 fabulous drives from Steve Hicks and James English played onto the par 4 green. His first objective was to get the ball past Club Pro Danny Hill's tactical sharp left lay up in the heavy rough (he had kindly left the driveable green free for the group). I think the previous night's extra drinking time may have slightly impacted Paul's swing as 2 balls then sailed majestically out-of-bounds…..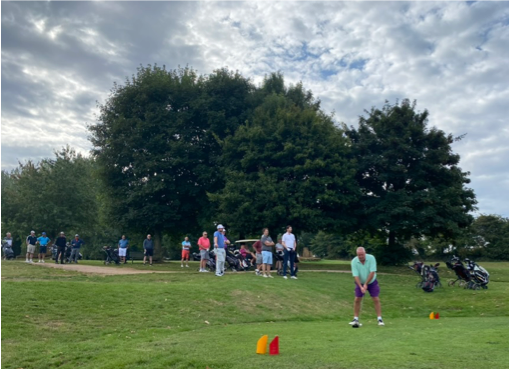 First Tee Nerves?
Overall individual winner with a solid 34 and 35 points was Graham Dickens - good scores on a tricky course made up of 3 different sets of 9 holes and plenty of water and trees.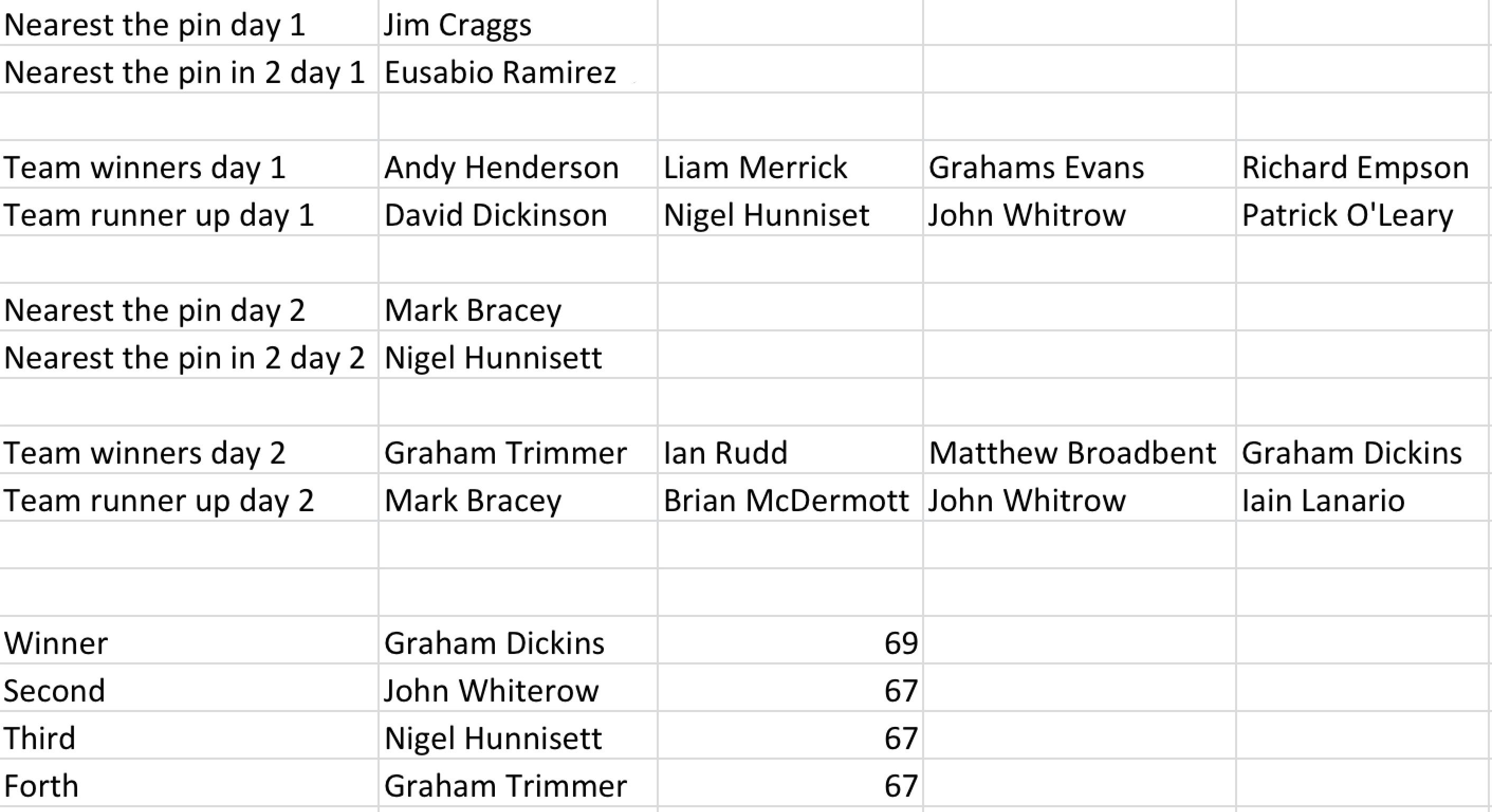 Closer to home, last weekend's September medal was a close fought battle with plenty of sub 70 scores despite the softer conditions. I have to say it was great to come home to a green course after 2 weeks away, although the ball was no longer bounding such a flattering distance on the fairway.
2 birdies on the back nine and a total gross of 76 was enough for Neil Hurst to come in first in Division 1 from John Stolliday and in-form Asa Lowther.
In division 2 and overall best net score was Dan Sparwell on count-back from Chris Hollins with a net 66. More handicap reductions on the way!
September Medal Results – Division 1
1st Neil Hurst 67
2nd John Stolliday 68
3rd Asa Lowther 68
Division 2
1st Daniel Sparwell 66
2nd Christopher Hollins 66
3rd Neil Johnson 69
Don't forget the new Mens' and Womens' Captain's drive-ins are just around the corner at the end of the month. There may still be some distance guesses available to get the new charity to a good start – expect to be collared by the new vice captains. There is also the Men's Captain's drive in to be played in pairs followed by the Captain's drive in Lunch on Sep 25. Entry on IG for the comp and via the Website for the meal…
Finally I missed a couple of extra hole-in-ones while I was away. Congratulations to Sam Winward on 29/08/22 and Jon Copley on 27/08/22. Both on the 16th.
Have a good week!
Ted