Course Update - 04 November 2022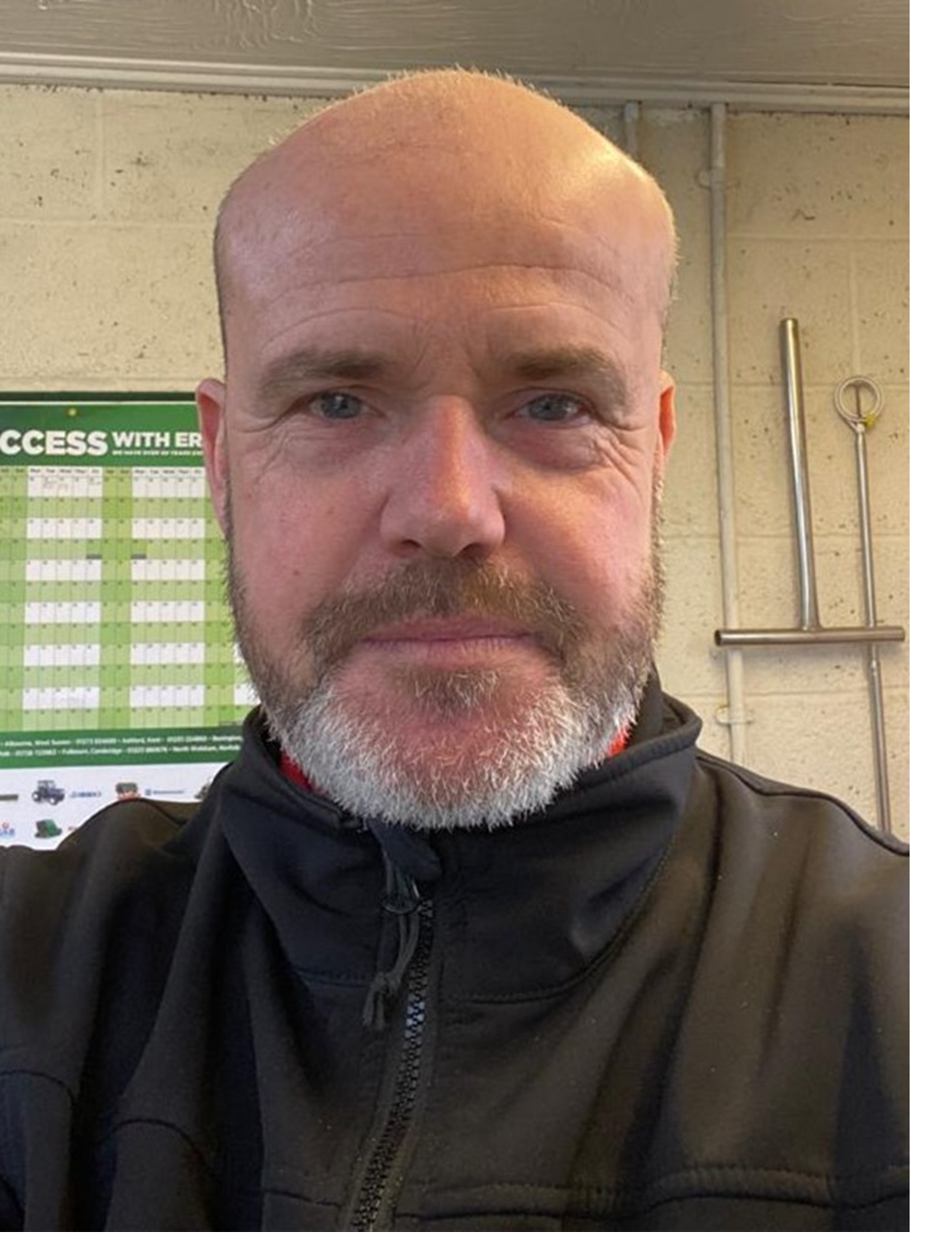 Things at Bush Hill seem to have really kicked into gear over the last month. We are now operating as a team of 6, tree works to open the 15th and 17th tees have been completed, the last of the trees from the survey have been done in accordance with the survey recommendations, we have had new machines delivered and the groundworks for our major bunker projects will have been completed.
We have also had some heavy spells of rain to help us get some recovery from the summer drought, in September we recorded 44mm, October 82mm and 50mm has been recorded in November already.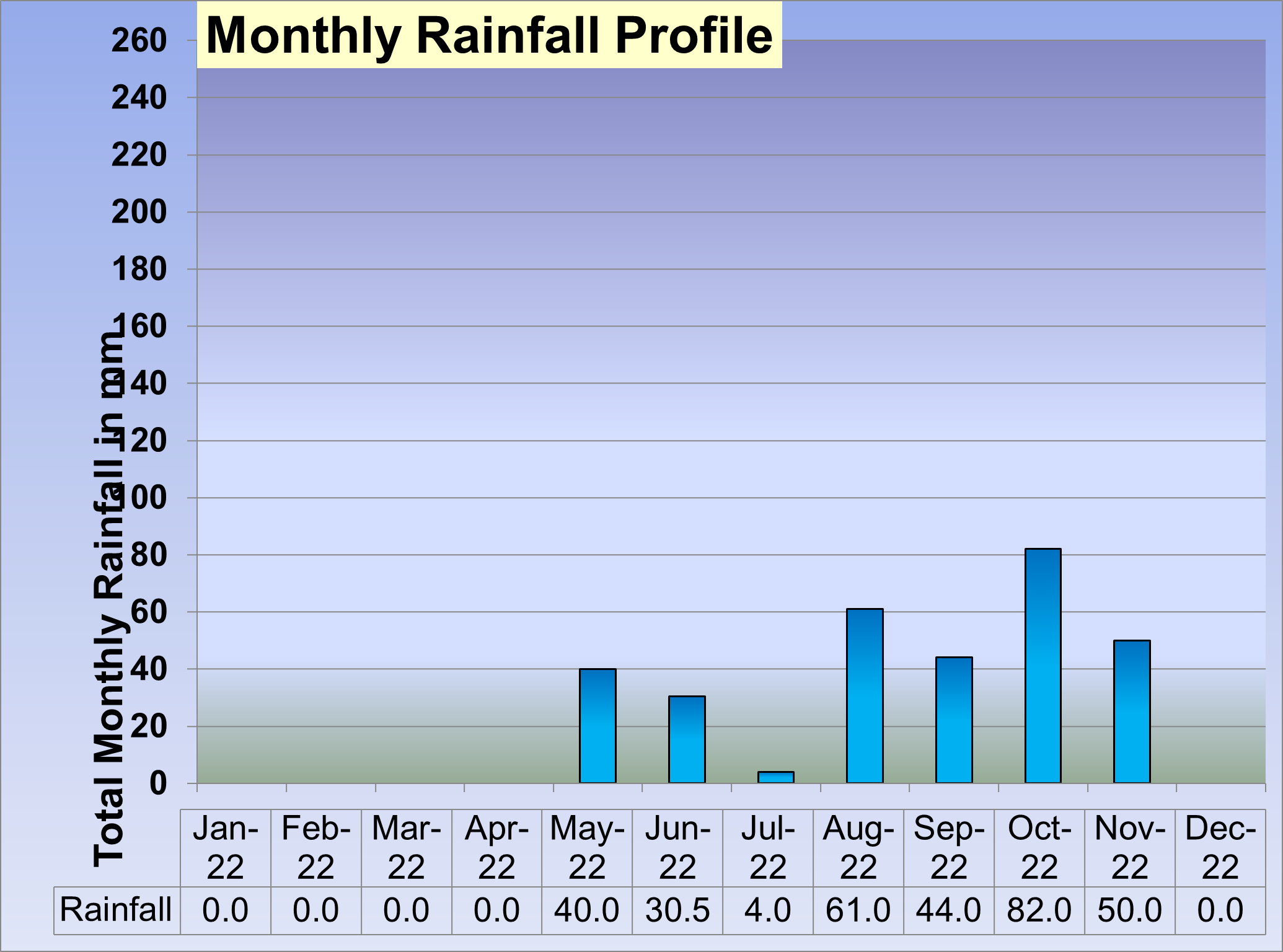 Greens
This time of year is a tricky one for greenkeepers. It's the month in which we have to start to prioritise the health of the greens. We do this by raising the height of cut and lowering mowing frequencies, unfortunately this is not always appreciated or understood by golfers as they can be more concerned with how the ball rolls. This is definitely the time for turf managers to develop a thicker skin and have the confidence in their ability and experience to make the right decision.
With the loss of some very helpful fungicides over the last few years it is now essential that we do not overly stress the turf as this along with damp, humid conditions can make fusarium explode.
The greens have been in very good health since the renovations in September though there are signs of disease wanting to get in and take off.
8 continuous hours of 90+% humidity will mean that fusarium is ready to spread and this is what we have been dealing with over the last week.
To combat this we have been applying fungicide and a week previous to this we applied a turf hardener mix and a slow release granular fertiliser to keep the turf strong and healthy.
I plan to apply a dew dispersant next week which helps to prevent disease by keeping the leaf dry and taking away some of the conditions in that fusarium thrives.
It's a case of monitoring every day to see what is needed.
Tees and Approaches
These have recovered fantastically over the last 6 weeks. The presentation levels have been very high and will give you all an idea of what we are looking to produce next season.
All tees and approaches have been fertilised and this has really helped give us some quality turf coverage.
We have had some big problems with badger damage to tees since mid-summer, we know its badgers as we have got some excellent footage on our motion camera.
We are trying different things to solve the issues, badgers are protected meaning and we are therefore looking into how to best deal with them. We are applying legal products to kill the grubs they feed off and have treated the tees with a soil condition which keeps the worms off. This is with the idea of making them look elsewhere for their food other than our tees.
I will be closely monitoring the tees this winter to see how they handle the wear from being played on all year.
This year as we will have 2 utility vehicles, so we will be able to divot regularly and I will look to utilise the 3 temporary matts we have to spread wear and rest tees at certain points.
Fairways
Fairways have recovered how I expected. The low spots have fully recovered and the high spots are still mainly bare, though are recovering slowly.
This is due to the fact that the grass in these areas is Poa annua, the same species we have on the greens. Poa will come back quickly but due to its shallow rooting nature will also dry out very quickly.
Though it is well worth noting that any grass on non-irrigated areas will have struggled this summer.
All Fairways have been fertilised to aid recovery.
Bunkers
I am very happy to say that we have started to make a big difference to the bunkers on the course since moving up to 6 staff.
All bunkers are raked and weeded daily, stimmed as edged every 2 to 3 weeks and we have started to add sand to some of the worst ones.
Machinery
What a month we have had.
New pedestrian aerator which will allow us to reduce the organic matter in the top 25mm of the rootzone and encourage deeper rooting making the greens healthier and better.
A new rough mower and sprayer have been renewed on our lease deals, this is very forward thinking of the club to have these deals in place as it means our frontline machinery is always in good condition and will give us every opportunity to hit high standards in presentation and turf quality.
We are still awaiting delivery of our gator utility vehicle, this should be delivered in the next few weeks.
Course protection
As we head into winter we will have to start taking measures to protect the course from excessive wear and tear.
We do this by restricting buggies, limiting trolley use and by implementing traffic control measures such as post and rope and spray-painting trolley lines.
It will unfortunately soon come to the point where we have to stop general use for buggies especially as the last two weeks have been very wet with us recording.
I will be putting out post and rope in high wear areas over the coming weeks to move the wear away from the greens complex's and to help keep the course safer for golfers by reducing the risk of slipping.
This will allow us to minimise the amount of worn and bare areas we have around the course and mean that we can have better turf coverage earlier in the season.
Projects
We have started our bunker projects on the 2nd and 3rd holes.
It seems that if you want to get rain at Bush Hill then plan some construction or maintenance work as the two wettest parts of the year have been during our greens renovations and bunker construction.
I am very happy with how the work has gone so far and we will be looking to move onto phase 2 when the weather is more favourable.
Phase 2 will be us doing some final grading work before lining the bunkers with turf and then revetting the edges and finally turfing the remaining surrounding areas.
We have to let the inside of the bunkers firm up firstly before turfing, this is because if we were to walk all over wet clay in would make the make the clay very soft and would take a long time to dry up.
We will wait for the turf to root in the bunker before applying a weedkiller and then adding sand to the correct levels.
I am excited to see the finished work especially with the two new 3rd fairway bunkers really making a big difference to how the hole plays and looks.
Until the work is completed we will be marking the areas GUR. It will be most helpful if we can stop anyone walking on the areas as this will slow down the process of us getting back into play.
Thank you
Damien