Women's Golf Beginners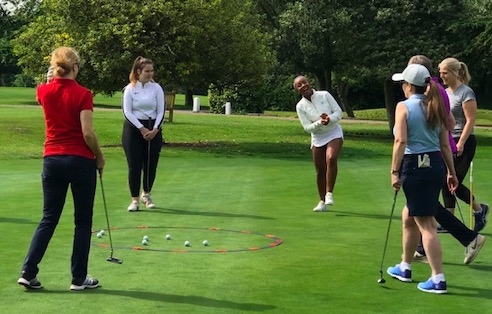 Women's Golf Beginners
Come & learn golf with Nicola Bennett, our Senior PGA Professional, every Tuesday from 9.30 am. The sessions last one hour.
£10 per person. All equipment provided.
Health benefits for golfers:
Low impact exercise
Reduces stress and anxiety
Challenges your ability to stay calm and focused
In one round of golf, you'll cover 10,000 steps and burn up to 1,000 calories!
Please contact Nicola at 07887 765 765
Nicola Bennett, Senior PGA Professional