Captain's Announcement's 1st June 2023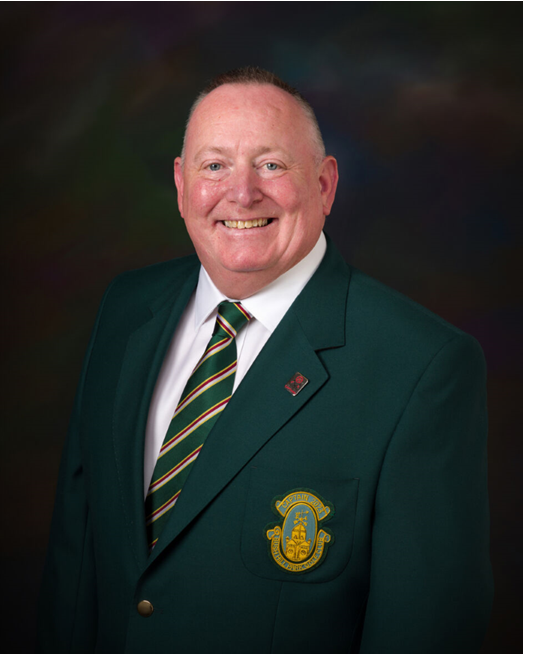 Last Thursday we held the Past Captain's Cup and Dinner, this is always a special event in the calendar, eleven players took part in the competition, and with a fantastic 38 points, our past captain Iain Lanario was the victor, followed by Ted Rees with 34 points, this was followed by a fantastic meal, all credits to our chef Roy and Debbie and her staff, if was a fantastic evening.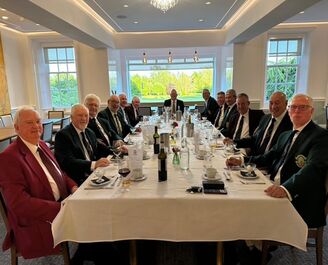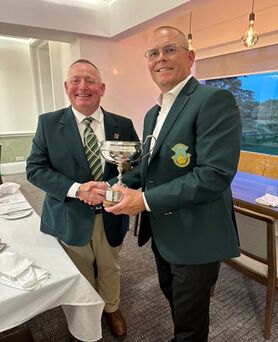 Last Saturday, it was the Grandfather's Cup, I must say that the grandfathers are getting much younger, with a fantastic score of 38 points was John Guiney, closely followed by Alan Elwood, with 37 points, well doe to everyone who played.
On Sunday we had a Bullivant Bowl match at Muswell Hill, under the captaincy of Mike Stainton, this was a six man team, consisting of three pairs, playing of scratch better ball, the course was in great condition, the greens were like lightning, and this is not an exaggeration, after the three matches, we managed to scrape a half, loosing 2.5 – 5, the next round is being held on the 18th of June, good luck gents.
Swindlers Cup
We had four teams of four including a women's team and a mixed team it was played in swindlers format. Great day had by all. Italian cakes and coffee to start. After a sunny afternoon of golf we had Roys lasagne followed by a small presentation in the main bar to the runners up and winners. Well done to the winners Len Palmer, Ray Ripsher, John Bottoms & Andy Henderson Thanks to all who attended
On Monday Danny & I travelled to Royal Norwich, for the PGA Pro-Captain Challenge, there were 52 teams taking part, Danny & I finished tied 14th, with minus 5, I had a fantastic day.
Thanks Danny.
The Luther Smith is now live on ig, looking forward to seeing you all playing.
We also have the Maytime Greensomes on the 18th of June, please make a note in your diary, more details to follow.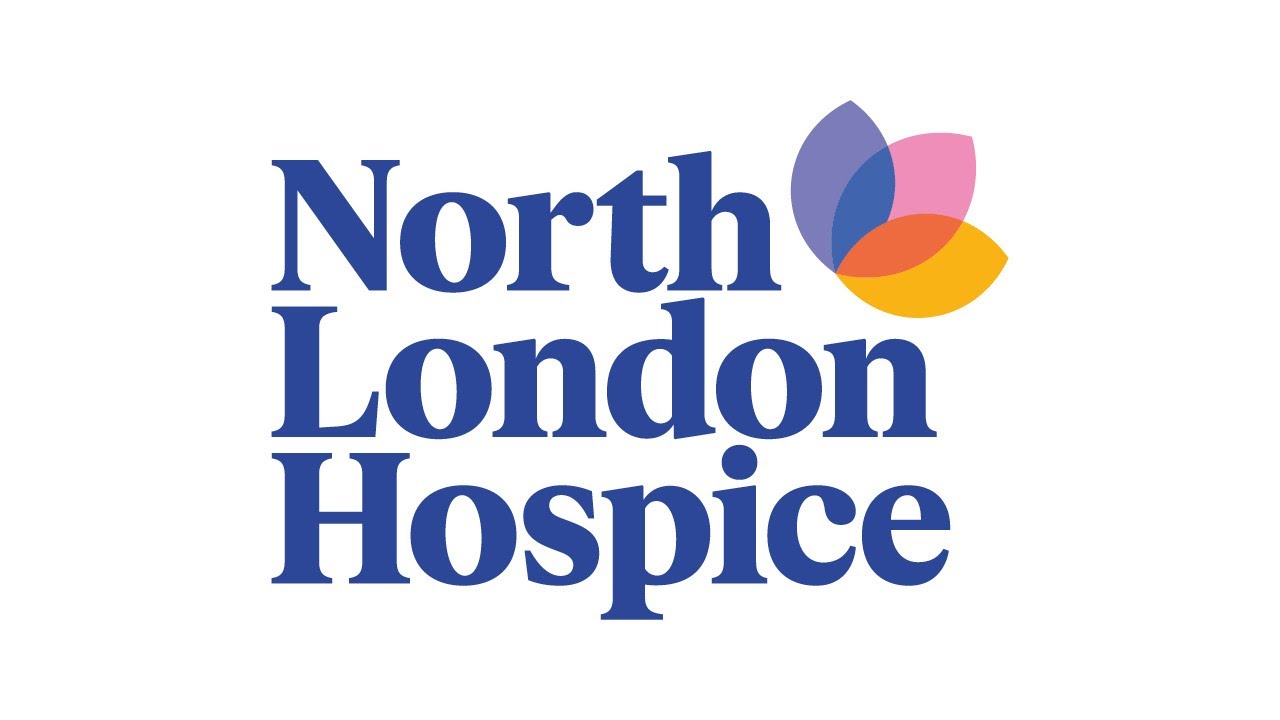 Weight Loss Update
I've done it, I recently hit my target of losing 35lb and have currently lost 46lb, also I completed Couch to 5K.
I want to thank everyone who has donated so far, I'm just waiting for several pledges to be honored, every pound matters.
If you would like to support me and donate to the charity, please click HERE
We have several events that cater for all
Father's Day Sunday Carvery 18th June 2023
Goodwood Festival Thursday 3rd August 2023
Happy Golfing
Mark