Saturday Breakfast Buffet Club, 20th January 2024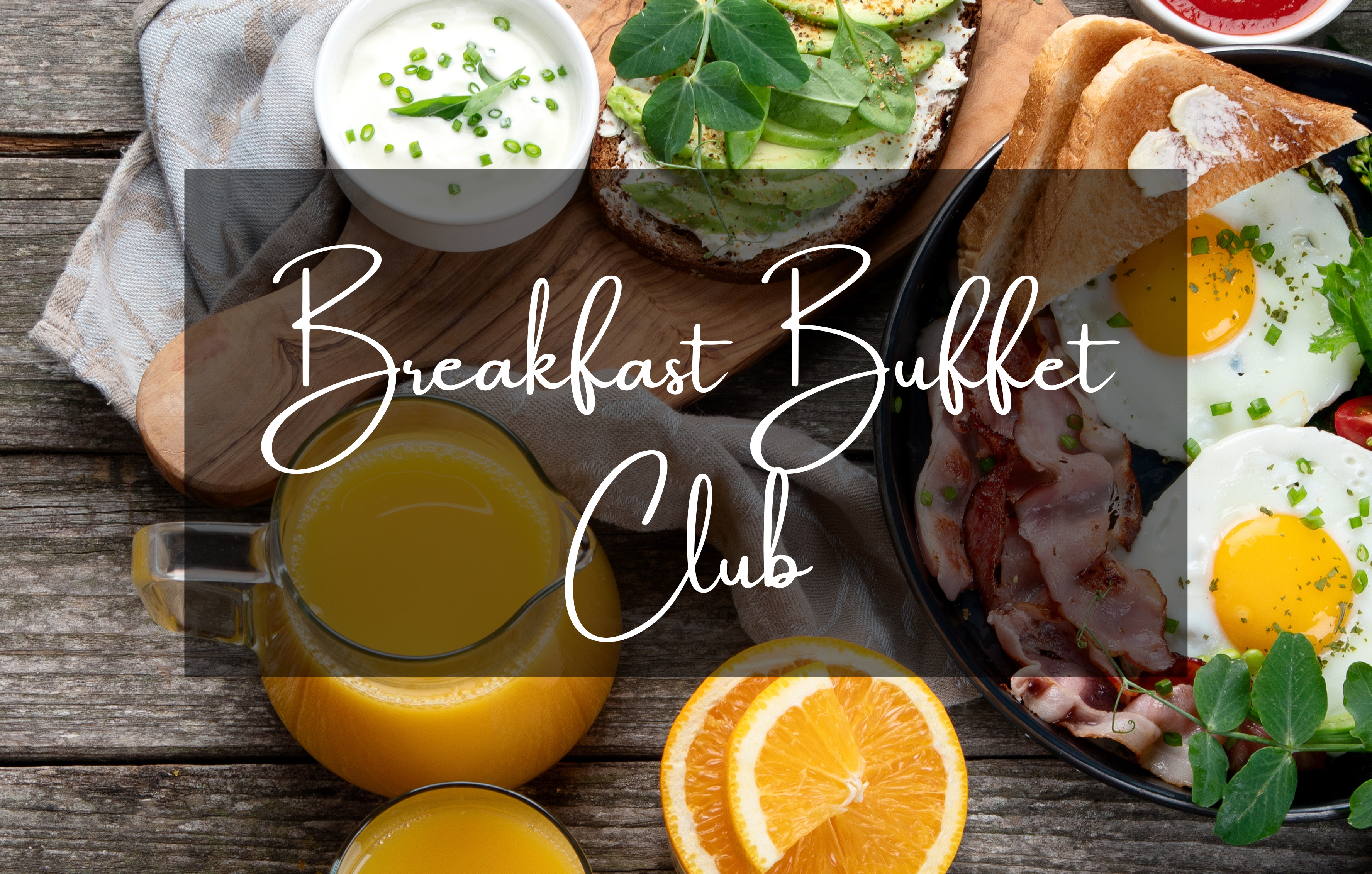 Served between 8:30am - 12:30pm
Full Breakfast Buffet served in our newly refurbished restaurant with an unlimited choice from the following:
 
CHIPOLATA SAUSAGES
CRISPY BACON
BLACK PUDDING
SCRAMBLED EGGS
GRILLED TOMATOES
MUSHROOM & CABBAGE
BAKED BEANS
TOAST
MINI CROISSANT & PRESERVE
FRESH FRUIT SALAD
YOGHURT
GRANOLA
WAFFLES & SYRUP
PANCAKES & CHOCOLATE SAUCE
TEA, COFFEE & ORANGE JUICE

 
£14.95 per person


For details of allergens, please ask a member of staff.
Children Under 8 eat for FREE. Ages 8-12 half price.