Captain's Announcement's 4th May 2023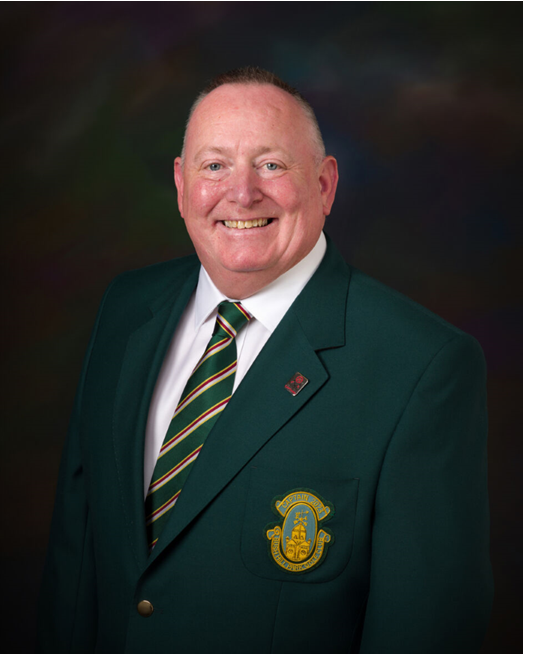 May the Forth be With You!
You've guessed it, it's my Birthday today, and if I had a pound for every time, I have heard this saying, I would be a very rich man.
I am being taken to Battersea Power Station, a few years ago, you wouldn't be telling anyone this, but I can assure you (fingers crossed) that it is now a very trendy place to visit, also my wife is taking on the attraction Lift 109, which is a glass lift going up one of the chimney stacks, total height 109 meters, Full knowing I have a fear of heights and lifts, I thought this was a (nice) present, wish me luck.
On bank holiday Monday we held Charity Day, fortunately the weather was very kind to us, we had a good turnout of 17 teams.
Danny was on the 13th with beat the Pro, and I can say that he did a fantastic job, handing me £330.00, well done Danny.
My wife Galina & her good friend Nora, looked after everyone with refreshments and homemade cakes, we also had North London Hospice attend with a stand at the hut, Alycia & Shaun were fantastic and very informative, thank you.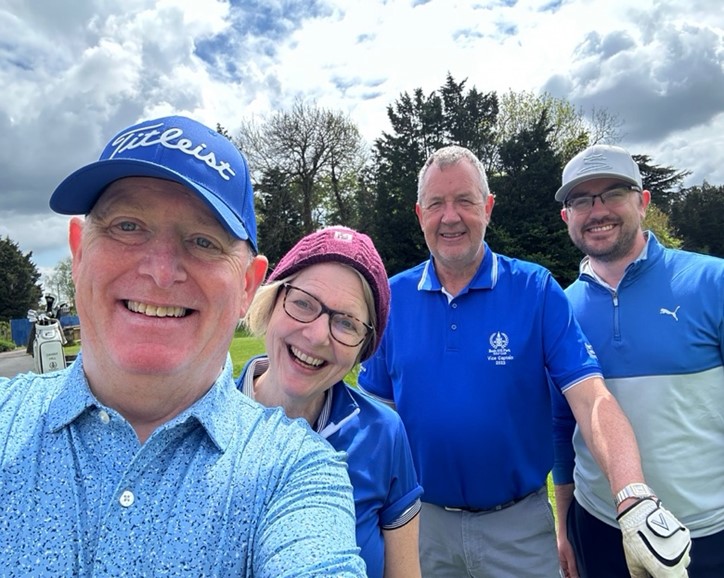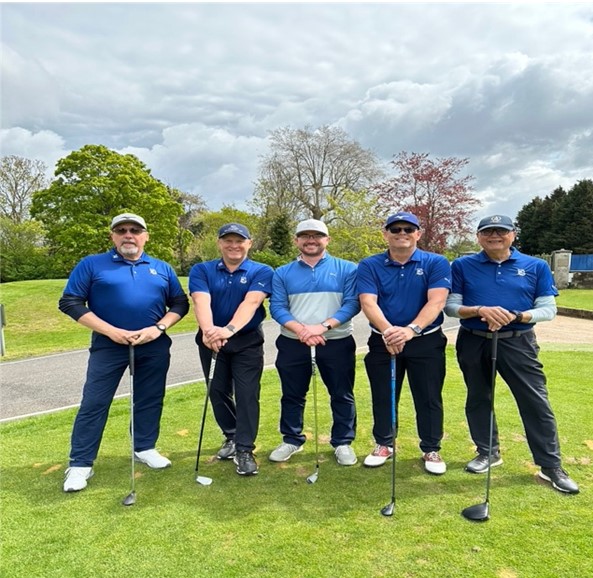 Results
Members
1st, Dom Sweny, Des Denning, Graham Wintersgill & James Light, 88 Points
2nd, John Killey, Martyn Lainchbury, Ray Ripsher & Nick Balnave, 81 Points
Guests
1st, Kev, Alex, Ricci & Mark, 85 Points, winning on countback
2nd, D Rose, S Crump, M Tinsley & P Norris, 85 Points
Nearest the pins
13th, Lucy Bidmead
16th, Des Denning
Nearest in two on the 4th, Ray Ripsher
Best Dressed Team
Goes to Iain Lanario, Simon Lanario, Darren Stevens & Keith Hassan, well done Gents, unfortunately no prize, but you all looked fantastic.
After golf we moved in to the club house for a small speech by myself, Alycia & Shaun, followed by the raffle, many thanks to Giovanni, Crews Hill, Northwood, Sudbury & Fulwell for your vouchers, this generated £565.00, also we auctioned off a Spurs signed flag of which Ross was the worthy winner donating £160.00, total without money from club is £1055.00, there are a few outstanding payments, and when I have the final figure I will update you all.
We followed this by a fantastic meal cooked by our Chef Roy.
Many thanks to everyone who took part, a special thankyou to Stewart, Michelle, Debbie & her Team & Danny our Pro.
John White is hosting a mixed competition on the 8th of May, it would be great if you can attend, you can book via ig, hope to see you all there.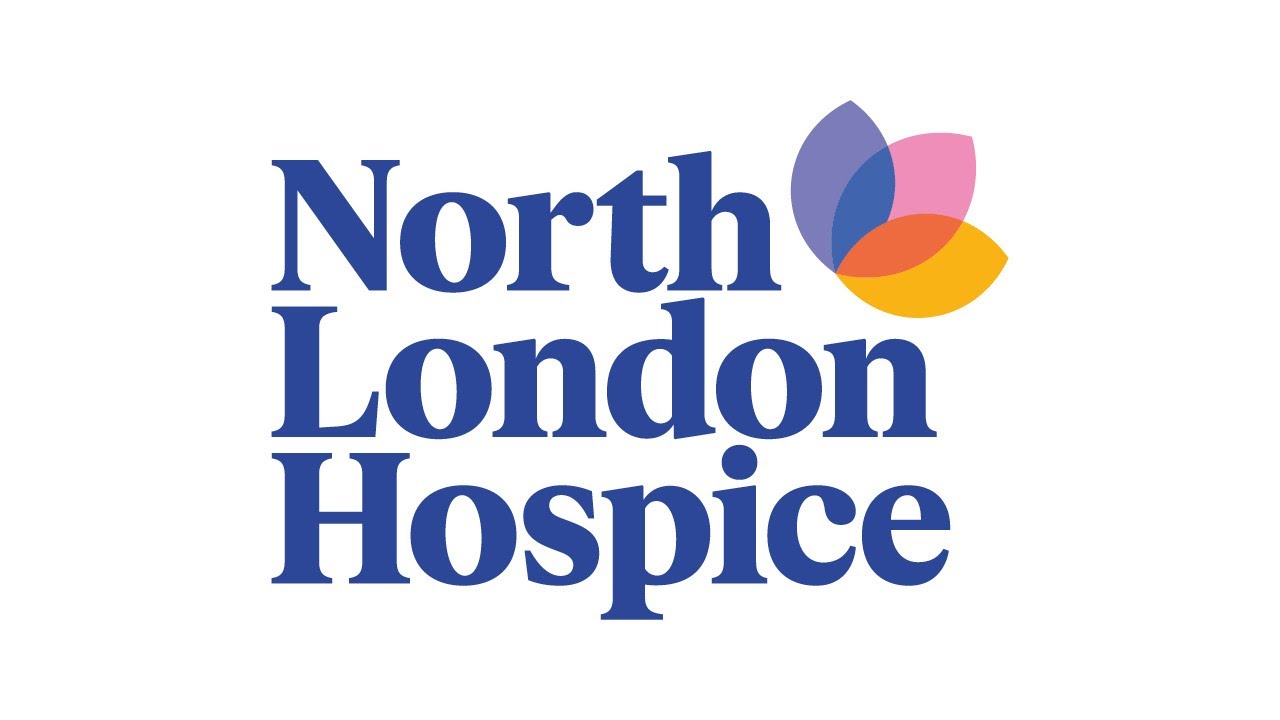 Weight Loss Update
I've done it, last week I hit my target of losing 35lband have currently lost 43lb, also I completed Couch to 5K.
I want to thank everyone who has donated so far, I'm just waiting for several pledges to be honored, every pound matters.
I have had several members pledge money for my Charity Weight Loss, if you can.
If you would like to support me and donate to the charity, please click HERE
We are hosting the 4 ball draw this Sunday, the draw will take place at 8.15am, please arrive by 8am to register, you can now book on IG. Looking forward to seeing you on Sunday.
We have several events that cater for all.
Toast to the King Saturday 6th May 2023
Coronation Quiz Thursday 18th May 2023
Breakfast Buffet Club Saturday 20th May 2023
The Inaugural Swindlers Cup Sunday 28th May 2023
Have a Great week & Happy Golfing
Mark